Get on our email list to meet great singles age 40 to 59!
******************************************
Dinner -Speaker Soiree
redwhite+bluezz
Wine Bar & Grill
Look at this outstanding menu!
Chicken Satay
Pasta Primavera
Mini Blue Crab Cakes
Kobe Beef Skirt Steak Appetizer
Fried Mac & Cheese Cakes & Sun Dried Tomato
Baby Mixed Green Salad, Rolls & Butter
And for Dessert - Cake, Cookies and
a yummy and very fun
Ice Cream Sundae Station
213-999-9899
Dress Code
Casual & Comfortable!
You hear that guys!
That means jeans, jammies, shorts, be creative.
Wine & Cheese Party
and
Sake Tasting Class/Demo
at the fabulous & elegant Pasadena
Pacific Asia Museum
SOLD OUT
. . talk about VIP treatment . . .
We had the entire museum all to ourselves!
and just look what was included:
Sake Tasting demo/class
'Wine & Cheese & Dessert Buffet'
DJ for dancing until midnight
Free access to tour museum the entire evening
Live Entertainment
It sold out and was nothing short of fantastic
so keep in touch
We are going to do this again!
The'Company & Conversation' Dinner Club
The'Company & Conversation' dinner club is a great chance to network,
reconnect with old friends, and make new ones!
And now get ready to pucker up for sipping and spitting! :)
in the works - check back or get on the email list
Get to sample over 10 kinds of wine
demo's and Q&A with wine connoisseur
palate cleansing munchies
(please note this is NOT a dinner event),
We get a spit bucket and everything ! :)
At fabulous locations we get all to ourselves.
***
let's all participate in the
'Spread the word and bring a friend' Program
The more people we have at all the events - the better!
*******************************************
if you are not on the email list, you may miss out!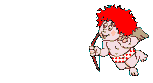 click cupid for a little surprise! ;)
*************************************