Super Single Mixers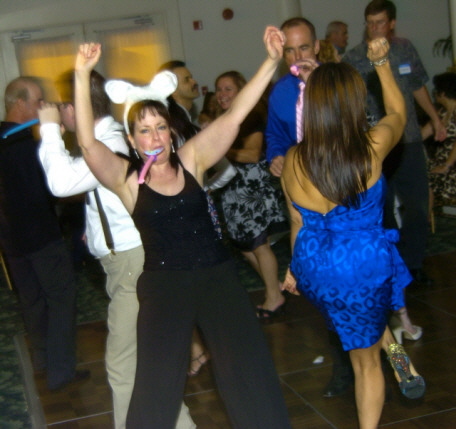 .
Icebreaker Mixer & Live Band
.
Dance Party
.
Saturday October 15th
7:30 pm - 12:00 am
.
cash only $20 at door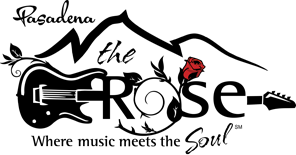 The Rose at Paseo Colorado
245 E Green St., Pasadena, CA 91101
Super Single Fun
.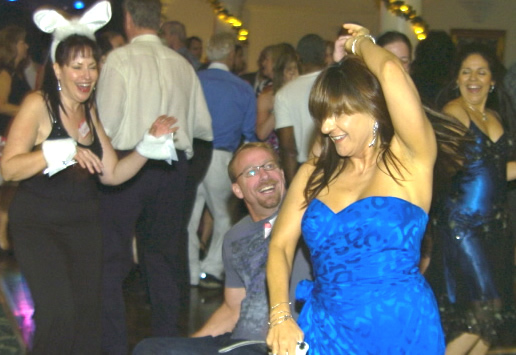 age invite is 40 to 60
Fun Events & Best People Ever!
---
.
..
Pre-Party Get Aquainted Dinner
6:00 - 7:30pm
Make new friends meet up with old friends before the event
Restaurant right at the party venue

245 E Green St., Pasadena
great if you are coming solo
or if friends bail on you at the last minute ;)
Just pay for whatever you order
Then when you are done, walk across the hall and check in for the best party event ever!!!!
ALL UNDER 1 ROOF
Easy parking, no need to re-park for:
pre-dinner, dance, show, icebreaker mixer, karaoke
---
Icebreaker Mixer

Super successful icebreakers!!!!
We come up with fun and easy ways to meet everybody
develop great rapport and make new friends.
---
FINDING THE VENUE
This venue is 3 blocks east of our old venue. Just keep coming east on Green until you pass S. Marengo, it will be on your left, first entrance is the venue, first left is the closest underground parking.
This venue is located where the old Gelson's used to be, in the  most south west corner of Paseo Colorado, on Green between S Marengo and Los Robles (closer to S Marengo).
PARKING INSTRUCTIONS
There is parking right underneath the venue, or in any of the adjacent parking structures on S Marengo or Green. To park underground, come east on Green pass S. Marengo, just past The Rose entrance at 245 Green, the next left takes you to the underground parking for the venue, go left once you enter the parking structure.
Validate your ticket after you
pay admit for the party,
get $3 off, so it
only costs $6 for the evening
---
.
Testimonials
I was thrilled to get this lovely email from Bob L. December 23, 2015 and wanted to share it with you all.
(Bob's and all testimonials are posted with permission).
'I went to your event back on May 2nd and met the love of my life. We have an amazing relationship since then, seeing each other almost every day,
going on some fabulous vacations, spending time with each others' families, etc.  I'm so lucky!  It's been a fabulous 2015 since May 2nd.  Happy holidays to you! Thanks so much for organizing.'
Bob L. Beverly Hills
* * * 
Rookie, Thank you for all of your support . . . you are definitely a single person's angel to feeling comfortable in these situations!
Staci S. Pasadena

* * * 
'I had SUCH a great time at your dance party celebration last night. I danced myself silly. I met so many nice friendly people, I think I even made a few new friends. What a great night! Thanks Rookie for putting it all together and keep me posted for the next one for sure.'
Patricia G. Rancho
* * * 
'Thanks for taking me under your wing, showing me around and doing the first few UnLocks and introductions with me when you saw I arrived on my own. You gave me the courage to stay and have a great time. So glad I attended your event. Thanks Rookie!'
Lydia S. Sierra Madre
* * *
'I attended my first of your mixers last night and I had a blast! Danced all night. Looking forward to the next one.'
Armando M. LA
* * * 
'It was my very first event and I felt very welcomed and comfortable with everyone! It was an amazing thing to see so many people caring so much about others.'
Katharine M, Pasadena
* * *
'Saturday night was my first event with you and I had a fantastic time!  You really know how to put on a fun bash and I enjoyed meeting you and other great people.' 
Maureen A. South Bay
* * *
'What an awesome party! The people were fantastic.  It was so wonderful to hang-out with kids my own age, if you know what I mean :) Keep the parties coming!'  
Renee S. Redondo Beach
* * *
'Just a quick thanks for another great dance; it makes the drive from Thousand Oaks worth it. Look forward to your next one!'
Mark M. Thousand Oaks
* * *
'So many singles our age! We all had a good time and enjoyed meeting nice and interesting people. Rookie, you are an amazing organizer. I'm looking to the next event. Thanks again.'
Sarah G. Arcadia
* * *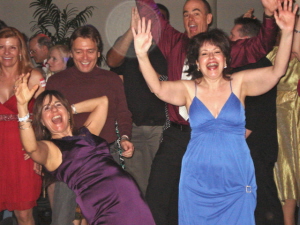 see how much fun you can have
---
Don't miss out! Join Now For Free! 
**************************************************************************************************
We average over 200 very fun people
at our dances
all the hard work, promotion, referrals & nagging really paid off :)
*************************************************************************************************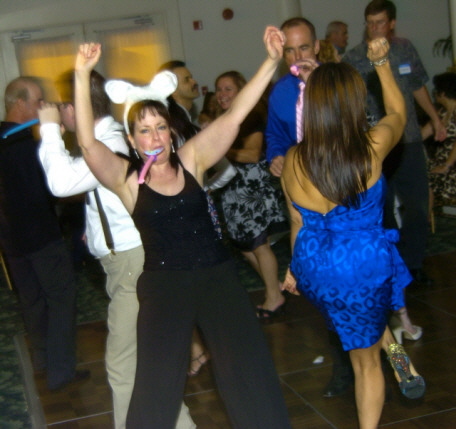 *******************************************************************************************
Dress Code
Wear whatever you want! : )
**********************************************************************************************
Our new venue!!!